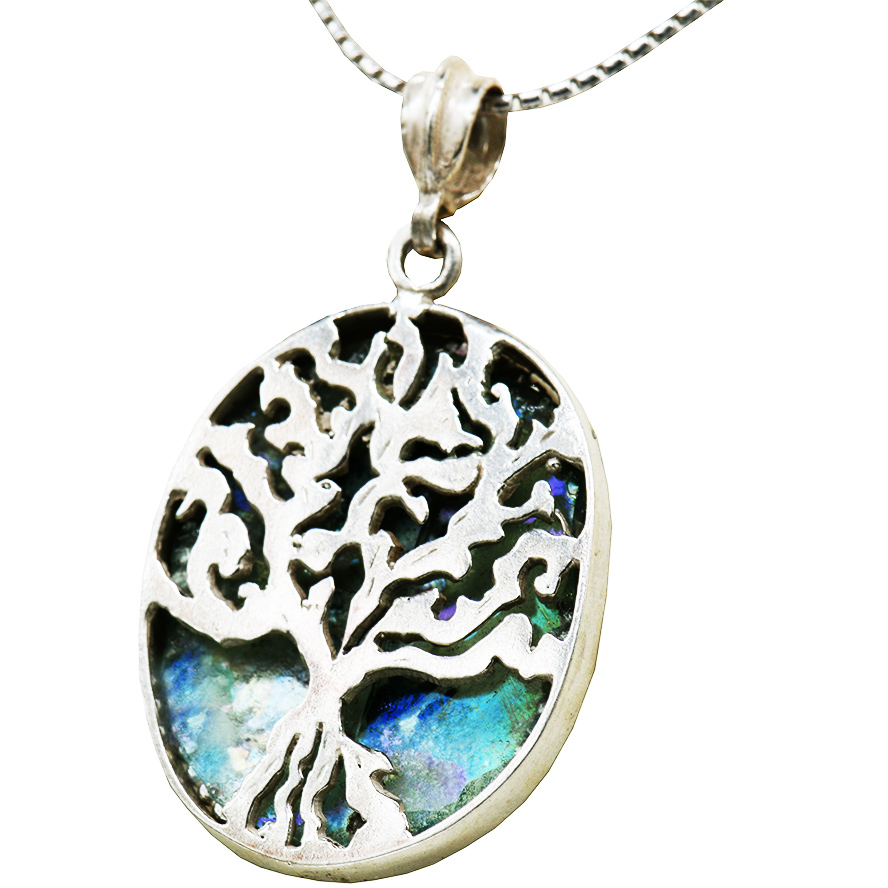 Roman Glass 'Tree of Life' Sterling Silver Oval Pendant – Made in Israel
$ 115.14
Large 'Tree of Life' 925 Silver ornate oxidized pendant.
Size: 1.4″ inch / 3.8 cm.
Made in Israel.
Description
Additional information
Reviews (0)
Buying Guide
Description
Own a unique piece of Holy Land antiquity – Stunning 'Tree of Life' biblical pendant made with genuine Roman glass and 925 sterling silver.
Created with genuine 2000 year old 'Roman Glass' shards found on archaeological excavations in Israel.
Size: 1.4″ inch / 3.8 cm.
Made in Israel.
Biblical Jewelry for him and her direct from Israel.
in the middle of its street. On either side of the river was the tree of life, bearing twelve kinds of fruit, yielding its fruit every month; and the leaves of the tree were for the healing of the nations. (Revelation 22:2)
All pendants shipped to you direct from Jerusalem.
---
Only logged in customers who have purchased this product may leave a review.