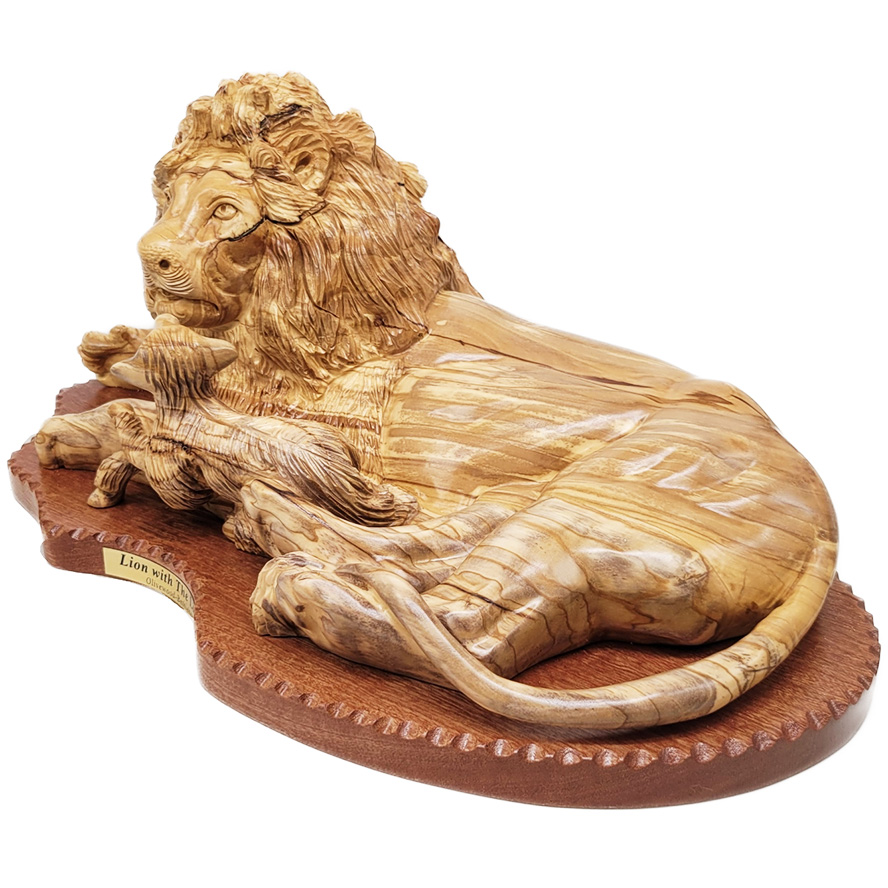 'The Lion of Judah – The Lamb of God' Olive Wood Carving – Made in Israel – 18″
$ 850.00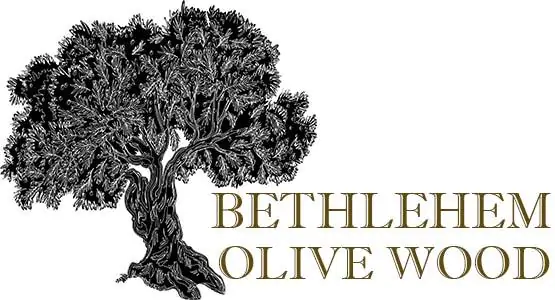 The Lion of the Tribe of Judah and Lamb of God olive wood carving.
● Size: 18″ inch / 45.5 cm.
● Made in the Holy Land.
● Certificate of authenticity.
Description
Additional information
Reviews (0)
Buying Guide
Description
This unique 18″ olive wood biblical carving is a masterpiece of craftsmanship.
By combining the two figures of Jesus, the Lamb of God and the Lion of Judah, this carving conveys the deeper symbolism of Jesus' return, which is represented in the Book of Revelation.
The Lamb of God is a symbol of Jesus as the sacrificial Lamb of God, offering his life in atonement for the sins of mankind. The carved figure of the Lion of Judah is used to portray Jesus as the triumphant King who will return in strength and power to bring about the Kingdom of Heaven on Earth.
The elegant olive wood of this carving gives it a timeless, unique look. It is a striking reminder of the promise that when Jesus returns as the Lion of Judah, humanity will be blessed with the eternal love and peace of the Kingdom of God.
This meaningful piece of artwork will be a lasting reminder of the power of God's love and a source of strength for those who seek His guidance. It is a beautiful piece to behold and will serve as a reminder of God's promises throughout the years.
● Size: 18″ inch / 45.5 cm.
● Made in the Holy Land.
● Certificate of authenticity.
Hand made ornament featuring the Lion of The Tribe of Judah and the Lamb of God.
But one of the elders said to me, "Do not weep. Behold, the Lion of the tribe of Judah, the Root of David, has prevailed to open the scroll and to loose its seven seals."
And I looked, and behold, in the midst of the throne and of the four living creatures, and in the midst of the elders, stood a Lamb as though it had been slain, having seven horns and seven eyes, which are the seven Spirits of God sent out into all the earth.
(Revelation 5:5-6)
Shipped to you direct from Jerusalem.
Additional information
| | |
| --- | --- |
| Weight | 0.5 kg |
| ISBN: / EAN: | 7290116196992 |
---
Only logged in customers who have purchased this product may leave a review.