What do you give for a housewarming gift?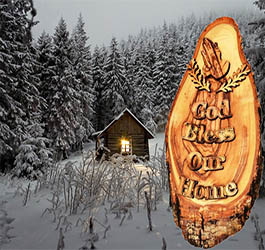 It's generally polite to give a housewarming gift when you're invited to someone's house. The person that invited you normally expects you to help them christen their new abode, and one way of doing that is by bringing a gift that makes their house feel like a home. As such, a housewarming gift is a very thoughtful gesture and can range from highly decorative to highly functional.
Decorative housewarming gifts can include plaques, wall hangings, figurines, artificial flowers, house signs with inscriptions like "Welcome," "God Bless our Home," or "Home." Other decorative items can be simply souvenirs like "Holy water," elements like soil and general wood carvings and décor.
On the other hand, functional gifts may include olive wood plaques, and other items that may also be personalized for special effect. Then there is kitchenware that is always appreciated. These can take the form of Armenian ceramic tea sets with teapots and serving cups, serving bowls, mugs, serving trays, plates, and dishes, and spoon rests. Jars are also always appreciated as highly functional housewarming gifts.
Finally, food can be highly symbolic as a housewarming gift, with wine that says "Cheers!" or even bread as a more traditional option to say that you wish that their food basket will never be empty.
Housewarming gifts are a beautiful tradition; the host or hostess will definitely appreciate it.
June 15, 2021 | Category: Christian gifts , Home Decor ,
Share this post