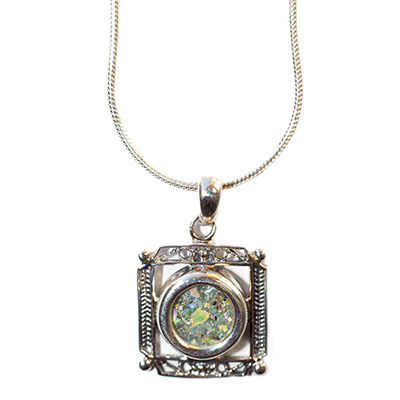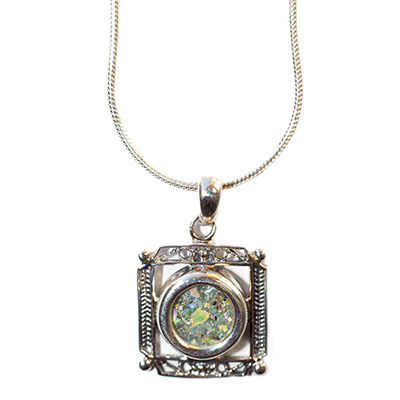 Square 'Roman Glass' Pendant – Decorated Sterling Silver Frame
$ 89.94
Roman Glass embedded in a sterling silver square pendant
● 0.8″ / 2 cm high.
Description
Additional information
Reviews (0)
Buying Guide
Description
Roman Glass embedded in a sterling silver square pendant
Sterling silver jewelry made using authentic pieces of Roman glass discovered on archaeological digs in Israel.
Makes a great unique gift from Jerusalem made from actual 2,000 year old glass!
0.8″ / 2 cm high.
Handmade jewelry shipped direct from the Holy Land.
You are welcome to visit us at 24 Christian Quarter Road in the Old City of Jerusalem, Israel.
---
Only logged in customers who have purchased this product may leave a review.