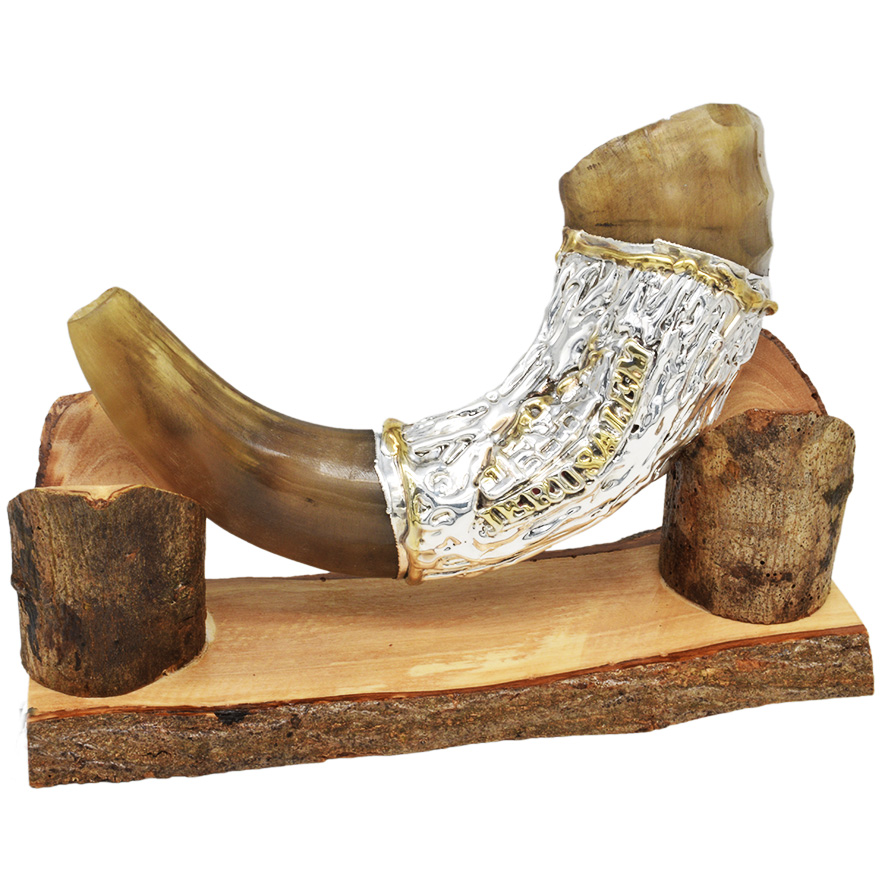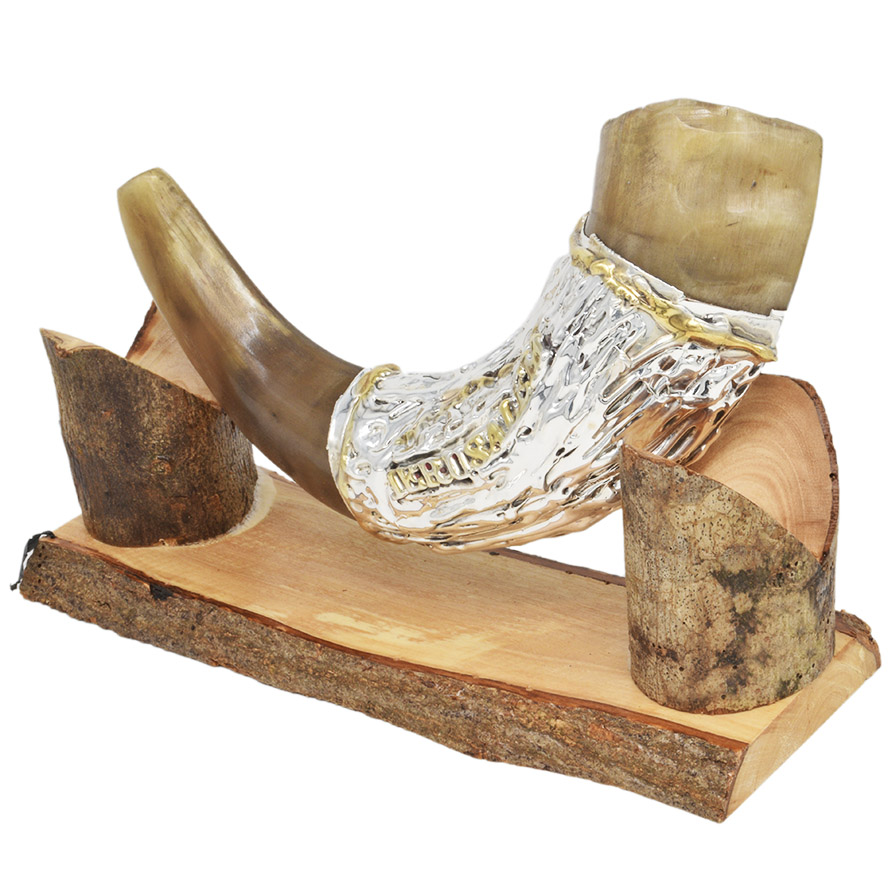 Silver Ram's Horn Shofar with 'Jerusalem' design
$ 175.00
Ram's horn shofar – biblical trumpet – polished with optional olive wood stand. 
● Size: 12″ – 15″ / 30 – 38 cm.
● Kosher shofar from Israel.
● Comes with optional olive wood stand.
Description
Additional information
Reviews (0)
Buying Guide
Description
Ram's horn silver shofar with a 'Jerusalem' design.
Psalm 81 says to blow the shofar on the new moon, and on the solemn feast days. On the three great pilgrim feast days of ancient Israel, Jerusalem would fill with worshippers. One of the sounds of worship in ancient days was the shofar. It is one of the ways that we can recreate that atmosphere of worship in modern times.
● Size: 12″ – 15″ / 30 – 38 cm.
● Kosher shofar from Israel.
● Comes with optional olive wood stand.
Note: Size is measured around the curve of the shofar.
The optional shofar stand is handmade in Bethlehem from naturally aged olive wood.
A shofar is a ram's horn that is used as a trumpet during biblical feasts of the Bible.
If I forget you, O Jerusalem, may my right hand cease to function. (Psalm 137:5)
The practice of blowing a shofar is equally relevant for Christians and Jews.
The shofar is spoken of frequently in scripture beginning at Exodus 19. where the blast of a shofar emanating from the thick cloud on Mount Sinai makes the Israelites tremble in awe.
The shofar is used to announce the new moon and the Jubilee year. The first day of the seventh month (Tishrei) is termed "a memorial of blowing". Also they are sued to 'sound the alarm' (Joel 2) and signifying the start of a war. Later, they were also employed in the temple orchestra by King David.  
A great biblical gift from Jerusalem!
Christian gifts shipped to you direct from Jerusalem.
You are welcome to visit us at 24 Christian Quarter Road in the Old City of Jerusalem, Israel.
---
Only logged in customers who have purchased this product may leave a review.