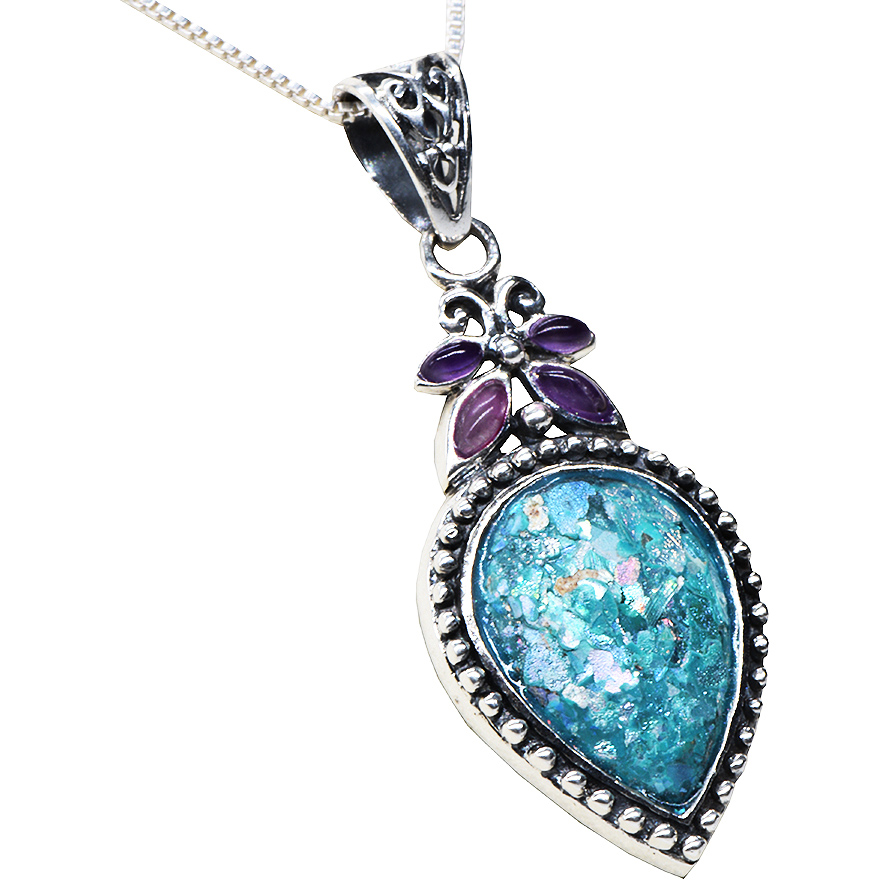 Roman Glass 'Oval Drop' Decorated Pendant from Jerusalem
$ 89.94
Own a unique piece of Holy Land antiquity – Classic 'oval drop' design sterling silver pendant created with genuine 'Roman Glass'
Size: 1.4″ / 3.4 cm.
Made in Israel.
Description
Additional information
Reviews (0)
Buying Guide
Description
Own a unique piece of Holy Land antiquity – Classic 'oval drop' design sterling silver pendant created with genuine 'Roman Glass'
Decorated frame design based on jewelry discovered on archaeological digs in Israel.
Size: 1.4″ / 3.4 cm approx.
Made in the Holy Land.
Made with genuine 2000 year old 'Roman Glass' and sterling silver decorative frame design with amber buds.
Look up, and look around. They all gather together; they come to you. As I live"- the Lord's declaration- "you will wear all your children as jewelry, and put them on as a bride does. (Isaiah 49:18) 
All Roman glass jewelry shipped to you direct from the Holy Land.
You are welcome to visit us at 24 Christian Quarter Road in the Old City of Jerusalem, Israel.
---
Only logged in customers who have purchased this product may leave a review.