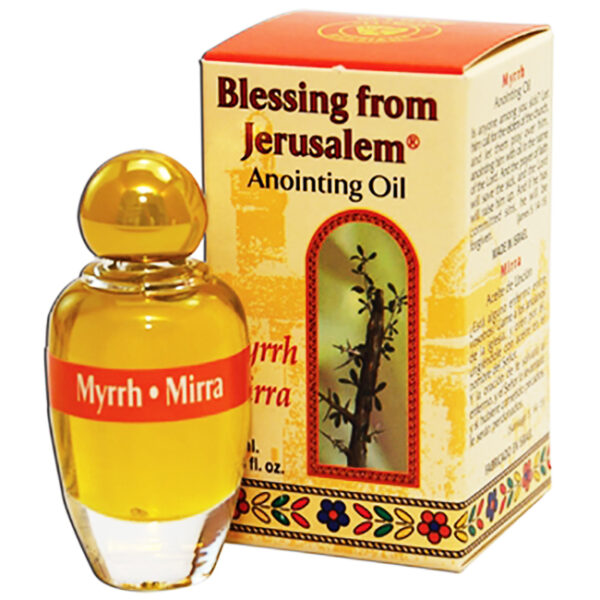 Anointing Oil – Myrrh Prayer Oil from Israel – 12 ml
$ 7.95
'Myrrh' Anointing prayer oil from Israel.
Size: 12 ml / 0.4 Fl. Oz.
Holy prayer oil.
Made in Israel.
Description
Additional information
Reviews (0)
Buying Guide
Description
'Myrrh' Holy anointing prayer oil from Israel.
When Jesus was on the cross, He was offered wine mingled with myrrh, a common painkiller in ancient times. Instead of taking it though, He suffered all of the pain of that terrible day in our place.
Size: 12 ml / 0.4 Fl. Oz.
Holy prayer oil.
Made in Israel.
This anointing oil is made in the Holy Land, the land Jesus walked. Using natural, pure Galilee and Jerusalem virgin olive oils, these elements are then scented with cassia, frankincense, myrrh and biblical flowers with herb essence characteristic of the Holy Land. 
The primary purpose of anointing with the holy anointing oil is to sanctify, to 'set apart' the anointed person for ministry work and guided by HIS Holy Spirit. 
Is anyone among you sick? Then he must call for the elders of the church and they are to pray over him, anointing him with oil in the name of the Lord
(James 5:14)
Licensed by the Israel Ministry of Health.
---
Only logged in customers who have purchased this product may leave a review.