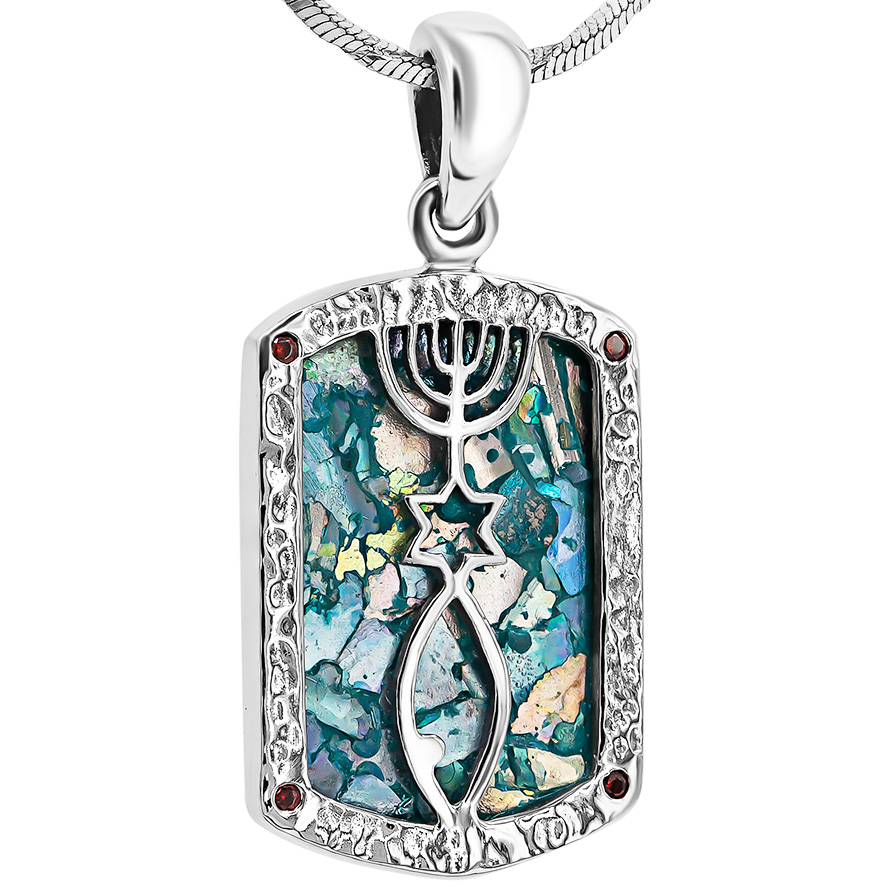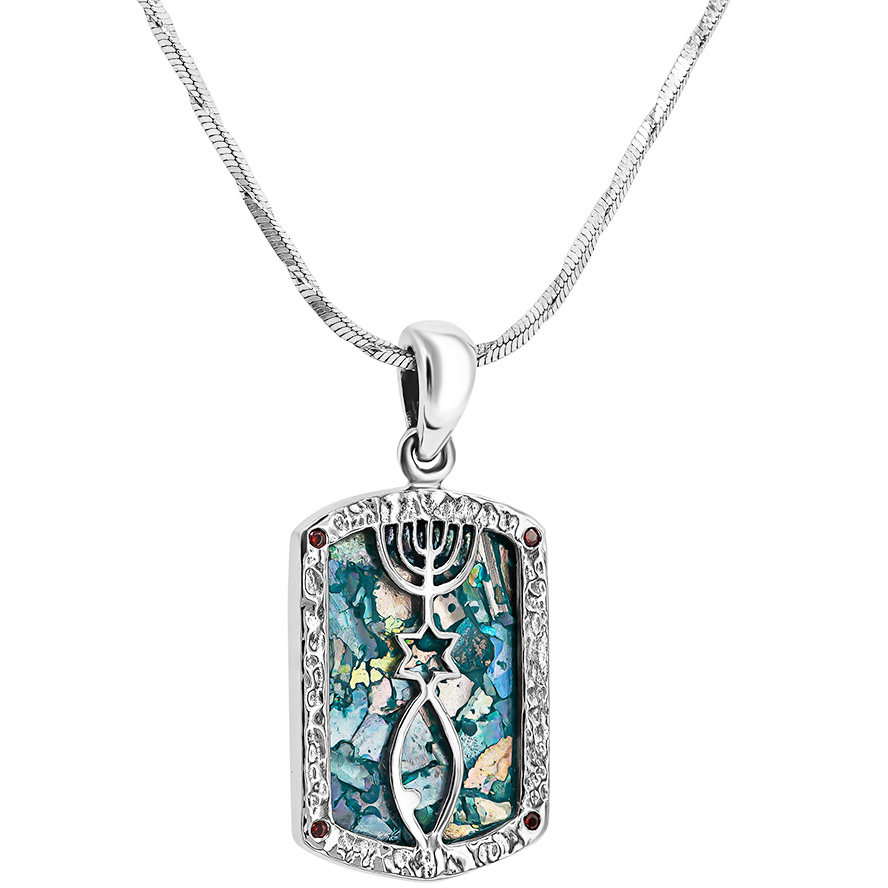 Roman Glass 'Grafted In' Messianic Necklace with Red Stones
$ 71.94
Stunning Roman glass Messianic 'Grafted in' necklace from Jerusalem.
● Size: 1″ inch / 2.5 cm high.
● Weight: 4.66 grams.
● Made in Israel.
Description
Additional information
Reviews (0)
Buying Guide
Description
Stunning Roman glass Messianic 'Grafted in' necklace from Jerusalem.
Messianic jewelry created with hammered sterling silver and authentic Roman glass discovered on archaeological digs in Israel.
With their square shape and beautiful shine, they will put the perfect finishing touch on a fashionable outfit. This Roman Glass 'Grafted In' Messianic Necklace is simple, classy, also easy and quick to get on and off.
These splendid Messianic Necklace with Red Stones with excellent quality will never let you down. The elegant unique design and shining effect of these glorious Roman Glass Necklaces make it the perfect choice for any occasion.
● With their dazzling design, these pendants add a feminine accent to any style.
● Perfect for adding a dose of texture and color to your everyday looks.
● Pair them with your casual or formal attire.
● This is a classic necklace style.
These 'Grafted In' Messianic pendants illustrate perfectly Apostle Paul's message to the Romans. His message to the gentiles explains how when they personally give their lives to Jesus, they are 'grafted in' to the natural olive tree of Israel and all the promises of God.
What a beautiful reminder of God's grace to us all!
And if some of the branches were broken off, and you, being a wild olive tree were grafted in among them, and with them became a partaker of the root and fatness of the olive tree, do not boast against the branches. But if you boast, remember that you do not support the root, but the root supports you.
(Romans 11:17-18)
Makes a great unique gift from Jerusalem made from actual 2,000 year old glass!
---
Only logged in customers who have purchased this product may leave a review.