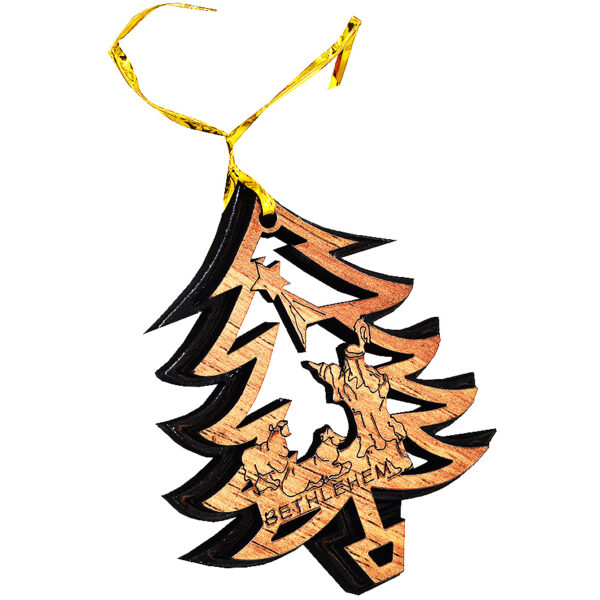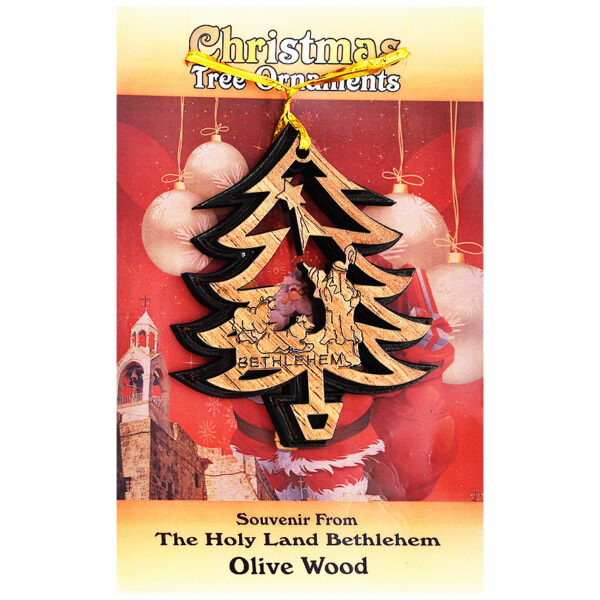 Christmas Tree Shaped 'Shepherd Bible Scene' Olive Wood Decorations
$ 8.34
Olive wood Christmas tree decoration featuring the 'Holy Family' creche in a decorated frame with a 'Bethlehem' engraving and the star.
Width: 3.5″ inch / 9 cm.
Made in the Holy Land.
Description
Additional information
Reviews (0)
Buying Guide
Description
Olive wood Christmas tree shaped decoration featuring the shepherd and 2 sheep with the 'star of Bethlehem'.
Hand carved by local Christian artists in Bethlehem.
Bring an essence of the Holy Land to your family Christmas tree this year.
Width: 3.5″ inch / 9 cm.
Made in the Holy Land.
A wonderful gift and reminder of our Lord's coming to earth and to be prepared for His return!
And there were shepherds residing in the fields nearby, keeping watch over their flocks by night.  (Luke 2:8)
Shipped to you direct from Jerusalem.
You are welcome to visit us at 24 Christian Quarter Road in the Old City of Jerusalem, Israel.
---
Only logged in customers who have purchased this product may leave a review.