What men want for gifts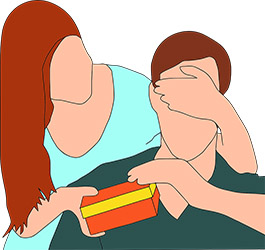 Everyone likes gifts. Women may show more emotions when they receive a gift, by jumping, screaming and leaping into the arms of the giver, but men are just as appreciative of good gifts. Without a doubt though, men are definitely harder to please so it is important to get men gifts that they actually want.
So what do men want for gifts? Men love practical gifts. They love putting things together and getting handy. So whether it is a gift that will support their work or their hobby, you cannot go wrong.
If he loves going to the gym, get him a fancy duffel bag or some trending sport equipment. If he is a digital fanatic, then you cannot go wrong with the latest gadget. If he loves reading, then there are several bestselling options out there that will certainly release his appreciative genes. Then some men won't admit it, but they do love sentimental gifts and even gifts that are a bit more personal like a lovely pair of sandals or a customized shirt.
Men will never say no to jewelry and this opens a whole world of options for the buyer, who now can choose a personalized piece, or a symbolic piece, like a Lion of the Tribe of Judah gold ring among others.
July 21, 2021 | Category: Gifts for Men ,
Share this post