Wear the Word of God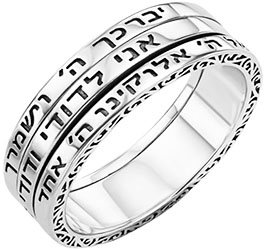 Believers all over the world are called to be a witness to others through their words, their dress, their actions, and their influence. It is imperative that believers shine as the light of the world and impact others as the salt of the earth.
One of the key ways that one can be a witness is to wear the Word of God. Yes, you heard me accurately, wear the Word of God. Whether it is written on your ring, your earring, the pendant on your necklace, encircling your bracelet, or shining from your scarf in reflective text, you can wear popular scriptures to remind you and others that you have been called to a purpose.
You may choose to wear a phrase, a scripture verse, a prayer, or simply holy motifs and symbols; all of these speak to your allegiance to the Heavenly God and your commitment to follow him. What you choose to wear can be a conversation starter about your beliefs and may open doors for you to attest to the amazing power of God.
The Word of God is versatile, and there is a word that you can wear for every occasion.
July 13, 2021 | Category: Christian gifts , Gifts for Men , Gifts for Women , Jewelry ,
Share this post