Best ornaments for a Christian home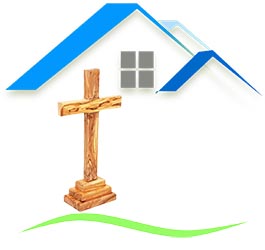 A Christian is called to be a light, which means that others should know that they are Christians by their lifestyle, words, dress, actions and I dare say, by their home décor. As a Christian you want to ensure that when persons visit your home, they are reminded of your faith, here are a few ornaments that will be sure to achieve this outcome.
Olive Wood Crosses- You can choose to display a hanging cross or a standing cross, even one with vials of incense and soil from the Holy Land. Either way, a cross is an ornament that definitely makes it known that someone has entered a Christian home.
Ten Commandments or Scriptural wall hangings or plaques- Whether you choose to hang to hang these flush against a wall or over a door or in the parlour, such an ornament will remind all who enter your home, about the Word of God.
Armenian Ceramic Serving Bowls – These bowls can feature scriptural artistic motifs or actual scripture verses and they can double as a serving bowl for snacks or fruits or as beautiful centre piece for your dining or entrance table.
These are just a few ornaments that will definitely suit a Christian home and brighten your witnessing light.
July 25, 2021 | Category: Christian gifts , Home Decor ,
Share this post