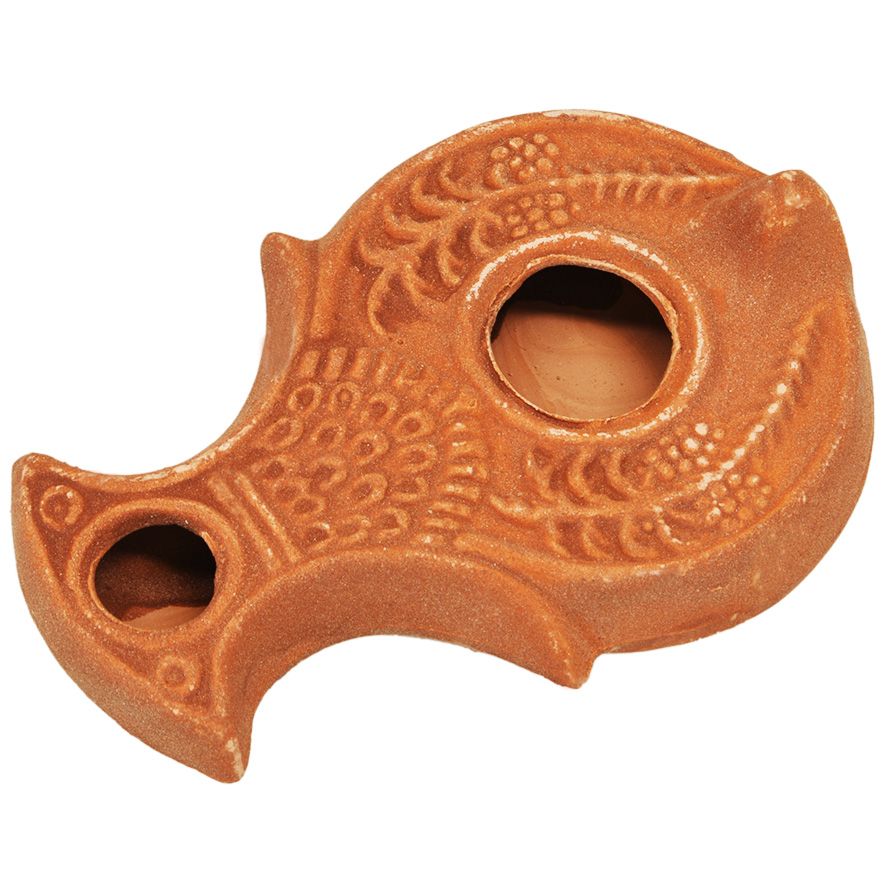 Replica Oil Lamp – Jesus Time Design
$ 8.75
Replica of Herodian southern style oil lamp with vine decorations. Same design used in Southern Judea during Jesus' time
● Includes 2 wicks.
● Hand made in the Holy Land.
Description
Additional information
Reviews (0)
Buying Guide
Description
Replica of Herodian southern style oil lamp with vine decorations. Used in Southern Judea during Jesus' time
Makes a great gift to illustrate life during Jesus' time in the Holy Land!
The tribe of Judah gave us the promised Lawgiver, our Messiah Jesus. John the Revelator wept because nobody was worthy to open the seals on the book. Then the Lion of the tribe of Judah stepped forward! He is worthy!
● Includes 2 wicks.
● Hand made in the Holy Land.
Clay oil lamp replica made in Jerusalem similar what used in the first century to light the house.
Contact us for special bulk pricing.
Then the kingdom of heaven shall be likened to ten virgins who took their lamps and went out to meet the bridegroom. (Matthew 25:1)
This is a fully functional oil lamp that works with any olive oil
Christian gifts shipped to you direct from Jerusalem.
---
Only logged in customers who have purchased this product may leave a review.