Messiah Anointing Balm – Light of Jerusalem – Made in Israel – 5 ml
$ 10.74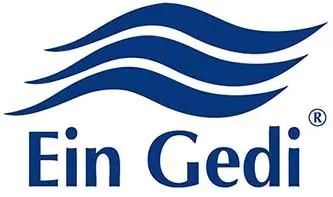 Anointing balm from Jerusalem – Rose of Sharon 'Messiah' anointing.
Size: 5 ml.
Holy prayer balm.
Made in Israel.
Description
Additional information
Reviews (0)
Buying Guide
Description
Anointing balm from Israel – Light of Jerusalem 'Messiah' anointing.
Jesus said "I am the light of the world." God chose the city of Jerusalem to shine His light throughout the world. It was in Jerusalem that Jesus was killed, was buried and rose again. Soon He will return to the Mount of Olives on the east of Jerusalem and will rein forever. 
Size: 5 ml.
Holy prayer oil.
Made in Israel.
This 'Light of Jerusalem' anointing balm is made in the Holy Land, the land Jesus walked. Using natural, pure Galilee and Jerusalem virgin olive oils, these elements are then scented with frankincense, myrrh, cassia, honey and biblical flower extract characteristic to the Holy Land. 
The primary purpose of anointing with the holy anointing balm is to sanctify, to 'set apart' the anointed person for ministry work and guided by the Holy Spirit. 
I am a rose of Sharon, a lily of the valleys. (Song of Solomon 2:1)
Anointing with oil, in faith and believing for the healing GOD wants in your life – you can expect miracles.
Licensed by the Israel Ministry of Health.
---
Only logged in customers who have purchased this product may leave a review.